Packing your art in 8 easy steps:
1. Ensure paintings are completely dry before packing them.
2. Protect the painting with a layer of butter paper on the painted surface. Any material that comes in contact with the surface of the painting could potentially damage it.
3. Use the correct type of packing paper like glassine/ butter paper as the first layer between the painting and any packing material like bubble wrap or newspaper. DO NOT use printed paper, newspaper, or anything printed with ink to create the first layer of packing.
4. Now roll the canvas/ paper and cover it in a layer of bubble wrap to protect from moisture.
5. Insert this roll into a PVC or Cardboard tube and seal it from both ends.
6. If you are sending the artwork as stretched or framed, secure the glass by sticking masking tape in a cross across the glass.
7. This will ensure that even in the event of breakage, the broken glass does not damage the work. Wrap the artwork in a plastic sheet and tape it into place.
8. Now cover it in a layer of bubble wrap, giving special attention to the edges. Finally, place this work in a wooden crate with a thermocol layer on all sides, seal and courier it.
3. Now that its packed, let's look at how to courier your art: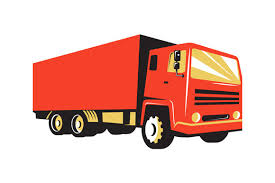 There are only 3 rules to couriering your art. Courier it fast, use a reliable courier and make sure you track it! Once we've confirmed the sale of your artwork, do courier it as soon as you can. Using a good quality and reliable courier. Remember, you need to include a colour printout of the Authenticity Certificate, inserted into an envelope, in the package when you courier it! You will receive your payment once the delivery of the art has been confirmed by the buyer.